Variety of Trees, Shrubs, and Bushes in Hadley MA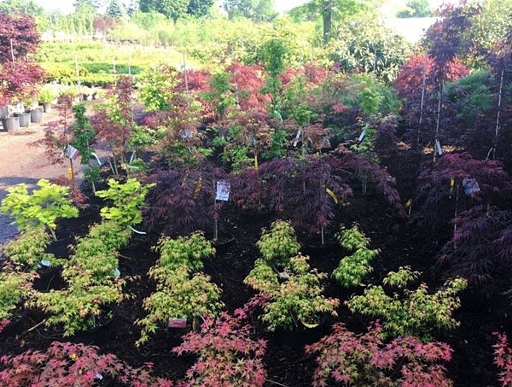 Adding trees, shrubs, and flowering plants to your yard is the best way to emphasize and beautify a space.
At Wanczyk Nursery, we offer a diverse array of flowers, trees, shrubs, and flowering trees best suited for your yard. Trees are a great way to add some shade to your yard to become part of a beautiful landscape.
Here are some of the trees we carry, perfect for any Western MA yard:
Trees
Coral Bark Maple
Paperbark Maple
Japanese Maples
Japanese Umbrella Pine
Conifers
Spruce Baby Blue
Emerald Green Arborvitae
Flowering Trees
Dogwood
Pink Yellowwood
Stewartia Pseudocamellia
Shrubs and bushes can provide privacy to your home and yard while also adding a splash of color to your overall landscape. Check out the list of shrubs and bushes below, and feel free to ask any of our gardening and landscaping exerts questions you may have!
Shrubs
Laurel
Siberian Cypress
Dappled Willow
Northern Sea Oats
Bushel and Berry Shrubs
Flowering Shrubs
Goldmound Spirea
Dwarf Korean Lilac
Coppertina Ninebark
Oakleaf Hydrangea in full bloom
Oakleaf Hydrangea
Hydrangea Zebra
Rhododendron
Thanks to Wanczyk Nursery, you can bring your yard to life by turning it into a beautiful oasis! Stop by our nursery in Hadley, MA during our business hours, or give us a call at 413-584-3709. We proudly serve Western MA for all of your gardening and landscaping needs. Happy planting!
Hours: Sun-Thurs 8a-5p
Fri-Sat 8a-6p
166 Russell Street
Hadley, MA 01035
413-584-3709